Rss feed
Virtual Support Group for Law Enforcement Spouses
Thursday, 01 January 1970
The Law Enforcement Management Institute of Texas has started a Virtual Support Group for Law Enforcement Spouses. They have a meeting next Tuesday and plan on hosting more in the future. Please pass this on to your significant others for some support during this challenging time.
Tips On Working Remotely During The Coronavirus Outbreak
Thursday, 01 January 1970
We know our community is facing a whole new set of challenges each and every day while we're all doing our fair share to remain indoors and protect each other from the recent Coronavirus outbreak.While working remotely seems simple enough here are some recommendations that can help you better adjust to these changes while you settle into a new work routine.Share to help our community continue to #FlattenTheCurve and be sure to comment with your own tips!
39th Annual National Peace Officers' Memorial Service in Washington, D.C. Canceled Due to COVID-19
Thursday, 01 January 1970
It is with great regret that, for the first time in the event's history, the 39th Annual National Peace officers' Memorial Service in Washington, D.C. has been canceled due to the Covid-19 pandemic.Teams are consulting with the Concerns of Police Survivors (COPS) and other groups to develop a fitting tribute to honor the families of the fallen for the 2019 calendar year and will develop a plan to move forward after this crisis subsides to honor the sacrifices made by our fallen heroes in the wa...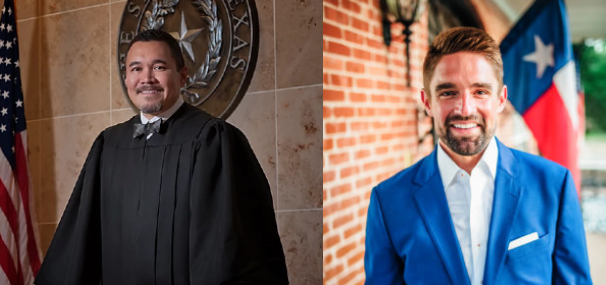 Political Endorsements
Thursday, 01 January 1970
The Plano Police Officers Association proudly endorses Judge Ben Smith for the 380th District Court and Jeff Leach for Texas House District 67. These candidates have a proven track record of supporting police officers and public safety in the great city of Plano. We are confident they will continue to make the safety of our residents and community a top priority. For more information please visit the official website for each candidate below: Judge Ben Smith - https://www.keepjudgesmith.com...
We asked and you generously delivered. Thank you.
Thursday, 01 January 1970
As an appreciation of your generosity and thoughtfulness, we want to take a moment to thank you!Your charitable donation to Plano Police Association means that we can continue to positively impact our community and support its local causes. This is what paying it forward is all about. By giving back in 2019 you've now shown others that you care about the future of our neighborhood.Your generosity shows that you care about our local youth and police officers. That you strive to work together a...
Our Community Needs Your Help!
Thursday, 01 January 1970
Are you committed to making a difference in our community? Your charitable contribution will help us keep your loved ones safe, give back, and reach our annual goal!Your Donation is the fuel for all of it. From caring for the families of fallen officers to local youth programs, your support helps us build trust between our officers and residents; strengthening our community.Our local law enforcement association continually gives its financial resources to help the growing number of people in ou...
Mourning a Loss
Thursday, 01 January 1970
It is with deep sadness that we announce the passing ofLieutenant David Kyle Willingham David Willingham. Lt. Willingham passed away at his residence over the weekend. He began his career with the Plano Police Department in 1983 and served our great community for almost 34 years. He was a graduate of UCLA and a devout Bruin fan. He was a Texas Commission on Law Enforcement (TCOLE) Instructor and had earned his Master Peace Officer certification. Lt. Willingham leaves behind a wife, two daugh...